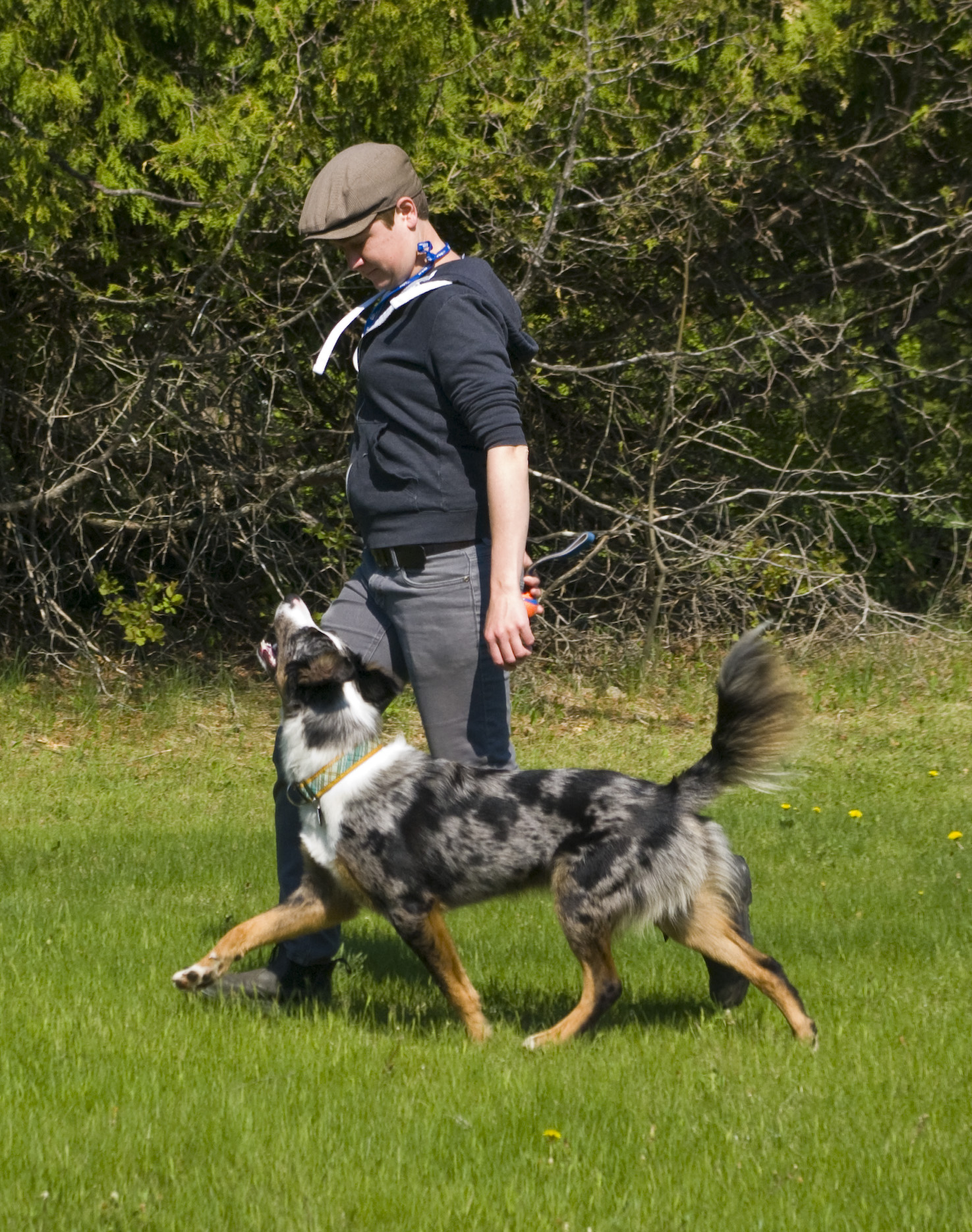 A Rally Obedience course is made up of numbered stations at which the dog and handler must perform the described exercise, and heel in between. Upper levels of the sport includes agility equipment like jumps, tunnels and weave poles!
In order to achieve a flowing performance, the Rally Obedience Fundamentals class focuses the dog and handler mastering skills such as heel, pivots, and position changes.
This course is the best place to start if you want to:
Benefit your dog's leash walking and attention skills
Continue building your training skills and have fun with your dog!
Compete in Rally Obedience in any venue (CARO signs used in class)
Requirements
This class requires a consistent handler to attend all classes. Pairs of handlers are welcome, but both should come to all classes.
Dogs must be friendly/tolerant of people and other dogs.
Dogs and handlers must have prerequisite skills (see below)
Dogs must be up-to-date on vaccinates as determined by their attending veterinarian
Do not attend with a dog who is sick, including vomiting, diarrhea, coughing, sneezing, lethargy or fever
Submitting registration/payment indicates acceptance of the group class policy
Class fees are non-refundable, and submission of payment holds your spot. Space is very limited.
Prerequisites
Completion of a Foundation Program at Scratch and Sniff Canine Services OR an equivalent program at another school
Owners who have not trained at Scratch and Sniff Canine Services previously must review the Orientation Webinar
Prerequisite behaviours include:
Skill and understanding of clicker training (both dog and human)
Zen or Leave it (impulse control around food in hand)
Sit (verbal cue or hand signal)
Down (verbal cue or hand signal)
Stay basics
Hand target/touch
If you are missing a prerequisite and want to join class, please contact the office
Pricing and Schedule
This class is now full! Join our mailing list for an alert the next time this class is on the schedule.
$290+HST
Starting Monday January 14th, 8:30pm-9:30pm
Runs 8 consecutive weeks, skipping holidays. See dates below.
Please ensure that you are able to attend ALL classes – in the unfortunate event that a makeup class is necessary, it may be scheduled prior to the next class and will be available for $30+HST/30min, as per policy. See purchase with program, below.
Book your spot now!
Contact the office with questions, or book your spot below.
This class is now full! Join our mailing list for an alert the next time this class is on the schedule.