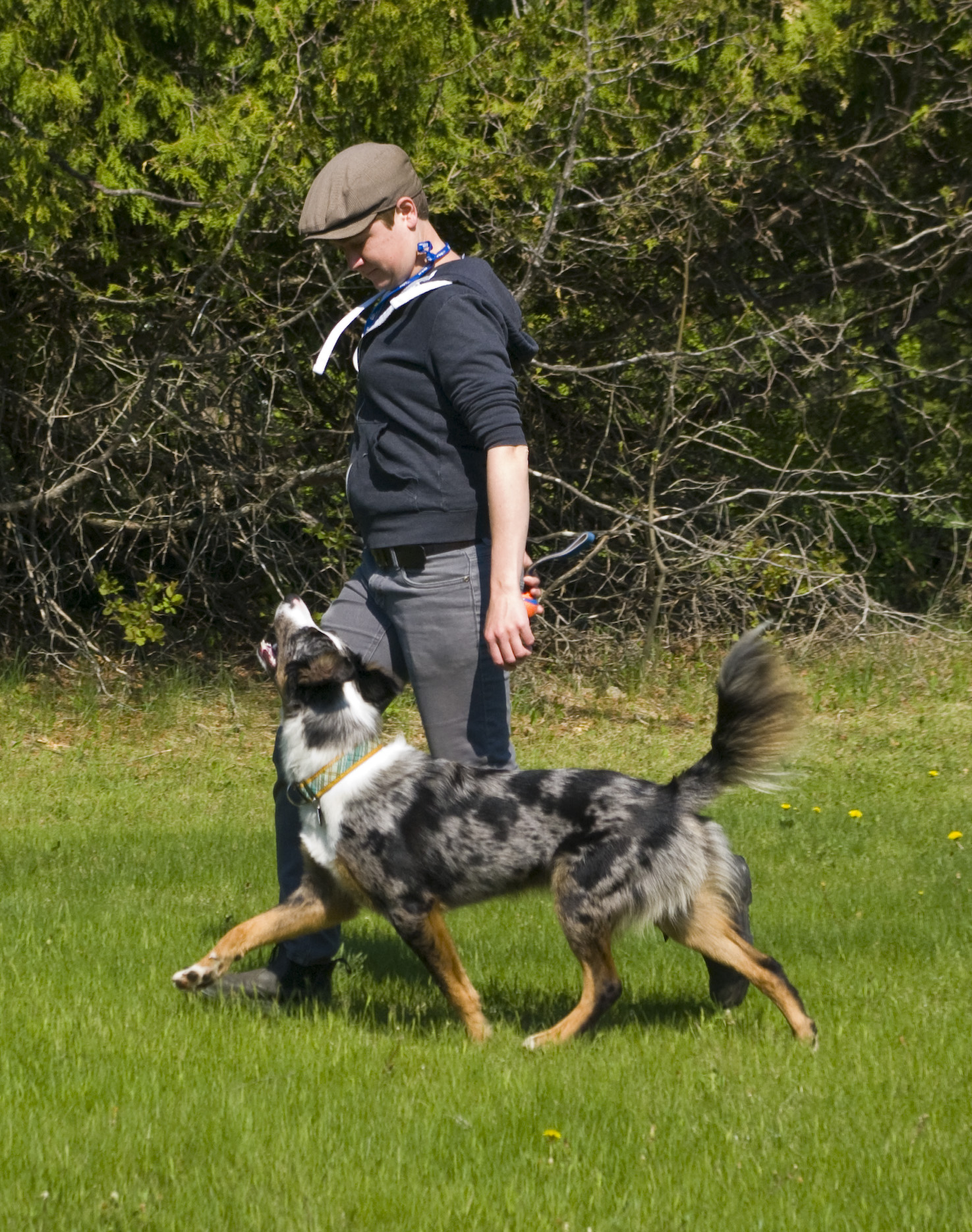 Rally Obedience is a dog sport that focuses on fun and connection. A rally course is made up of numbered stations at which the dog and handler must perform the described exercise. In order to achieve a flowing performance, the dog and handler must master foundation skills such as heel, pivots, position changes, fluid cuing, and finishes.
This course has strong focus on teaching the technical aspects of a proper heel position, including finishes, pivots, and position changes in heel, in order to achieve a flowing performance. This class is so much more than luring a dog around a course!
This course is the best place to start if you want to:
Compete in Rally Obedience in any venue
Compete in Competitive Obedience
Learn how to teach more precise behaviours
Continue building your training skills and have fun with your dog!
Requirements
Dogs must be friendly and tolerant of people and other dogs.
Dogs and handlers must have prerequisite skills (see below)
Dogs must have received their complete puppy vaccinations and be a minimum of 16 weeks
For dogs over 6 months – proof of Rabies vaccination by a veterinarian is required (if dog hasn't been to classes previously)
Do not attend with a dog who is sick, including vomiting, diarrhea, coughing, sneezing, lethargy or fever, or a female in season
Submitting registration/payment indicates acceptance of the group class policy
Class fees are non-refundable, and submission of payment holds your spot. Space is very limited.
Prerequisites
Completion of Life Skills at Scratch and Sniff Canine Services (or Puppy Socialization with self-directed teaching of pre-req behaviours not in the puppy curriculum). An equivalent may be acceptable at our discretion if owners and dogs have a solid understanding of clicker training and prerequisite behaviours.
Owners who have not trained at Scratch and Sniff Canine Services previously will be required to attend an assessment and Orientation session.
Prerequisite behaviours include:
Good skill and understanding of clicker training (both dog and human)
Hand target/touch
Zen or Leave it (food in hand)
Sit (verbal cue or hand signal)
Down (verbal cue or hand signal)
Stand (verbal cue or hand signal)
Stay
Loose leash walking basics
Pricing and Schedule
$285+HST
Wednesday January 10th, 8:30-9:30pm. Running for 8 consecutive weeks.
Maximum of FOUR dogs per class
Please ensure that you are able to attend ALL classes – if an unexpected event leads to a missed class, a makeup class may be scheduled prior to the next class and will be available for $30+HST/30min, as per policy. This is a fast-paced class and it's critical for each student to take responsibility for their attendance, learning  and homework.
Spaces are limited to FOUR dogs per class. Spaces are first-come-first-served to confirm registration.
Take note: There will be a delay in responding to inquiries over the holidays (Dec 23 through Jan 2nd). Reserve your spot in class using the link below, and your spot will be guaranteed only through this online, self-serve booking.