Emily A. Fisher, CPDT-KA, CDBC
Owner/Lead Instructor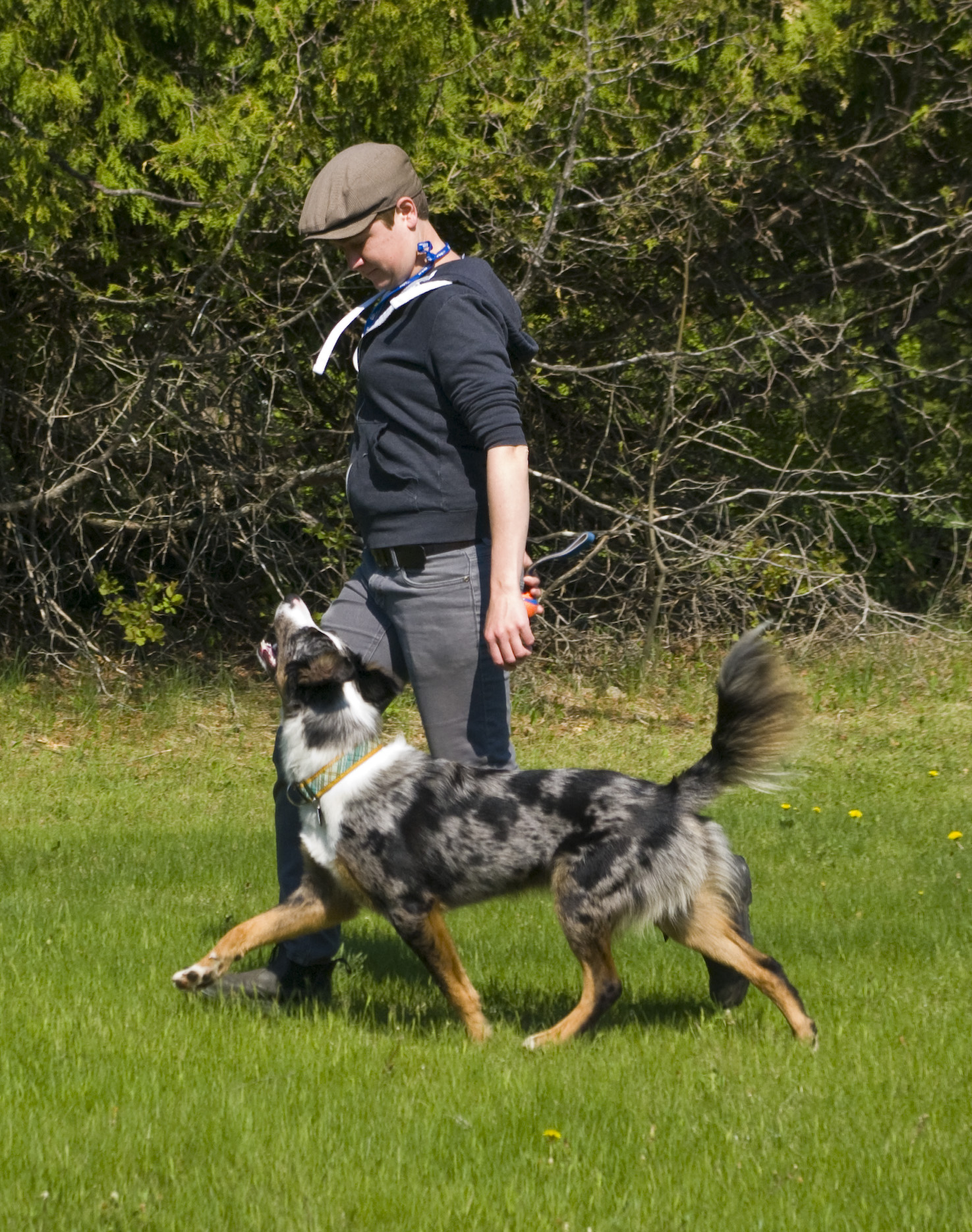 Emily Fisher is a Certified Dog Behaviour Consultant through the International Association of Animal Behaviour Consultants (IAABC), and a Certified Professional Dog Trainer through the Certification Council for Professional Dog Trainers (CCPDT).
You wouldn't take your dog to a vet who didn't keep their education up-to-date – so why would you take your dog to a trainer who isn't continually investing in their education? Continuing education is critical in providing you with the most up-to-date, quality training and instruction, as well as allowing Emily to  maintain both the CDBC and CPDT-KA certifications.
From continuing education to living with and fostering a range of dog breeds, Emily has the range and quality of experience to work with you to resolve your dog's training problems.  As well as operating the training school, Emily has volunteered her time with Toronto-based rescue Speaking of Dogs, including fostering, and writing adoption manuals and the Ask the Trainer column for their award-winning newsletter. She has also worked with the Guelph Humane Society for staff and volunteer education and conducting behaviour assessments.
Emily founded Scratch and Sniff Canine Services in 2009 in Toronto before moving the business to Guelph in 2012. Before departing from Toronto, she worked as a lead instructor at When Hounds Fly Dog Training, conducting group classes and private behaviour modification, and prior to that as an assistant instructor at Who's Walking Who Dog Training Centre. Emily grew up in Toronto and graduated from Trent University in Peterborough with a degree in Cultural Studies, specializing in Social Thought.
Kathleen Weir
Class Assistant/Associate Instructor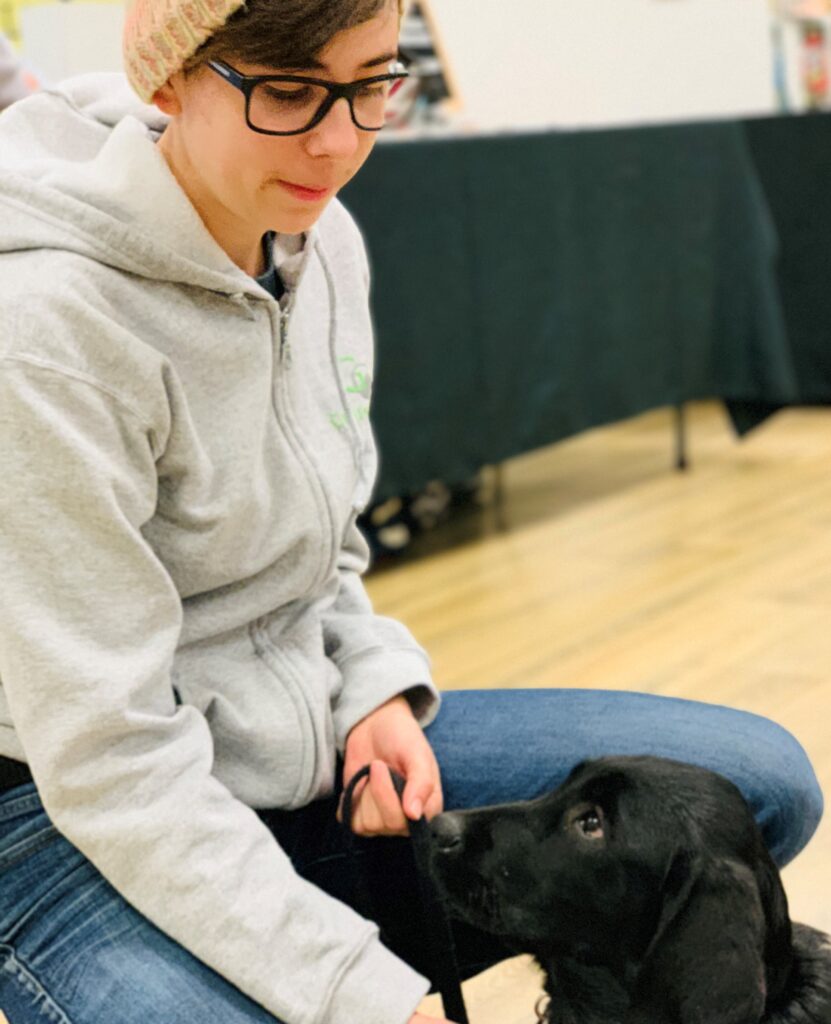 Kathleen Weir received her diploma in Veterinary Technology from Grand Prairie Regional College in 2014. Since graduating, she worked as a vet tech in Toronto and then went on to earn her BA from the University of Guelph in 2020.
While getting her degree, she volunteered as a puppy raiser and then worked as puppy kennel staff at the Lion's Foundation of Canada Dog Guides in Breslau.
She received her KPA Puppy Start Right certificate in 2018 and is currently working towards her CPDT-KA. She is passionate about helping get puppies started on the right foot and helping people bond with their dogs through training!