Saturday Mar 7 2020, 1:30pm-5:30pm
(Registration deadline: Feb 21st)

Scratch and Sniff Canine Services is hosting a Paint Your Pet workshop with the fabulous and versatile artist, Shannon Darch!
Spend an afternoon with other dog-lovers (and cat-lovers, and hamster-lovers, and fish-lovers…), painting a portrait of the animal you love most – your pet!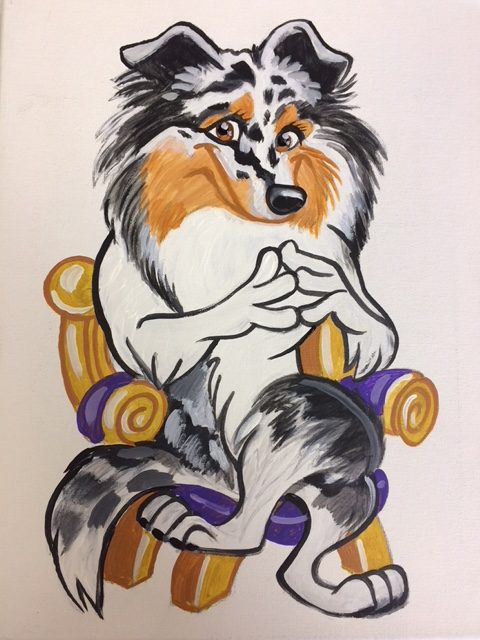 No artistic skill is required! Just send us a digital photo of your pet, and Shannon will create a beautiful portrait for you to paint during the workshop with the paints and tools provided.
Shannon will coach you in technique and other artistic decisions as you complete the painting.
Your choice of a cartoon-style, or a realistic rendering of your pet. See the gallery below for examples!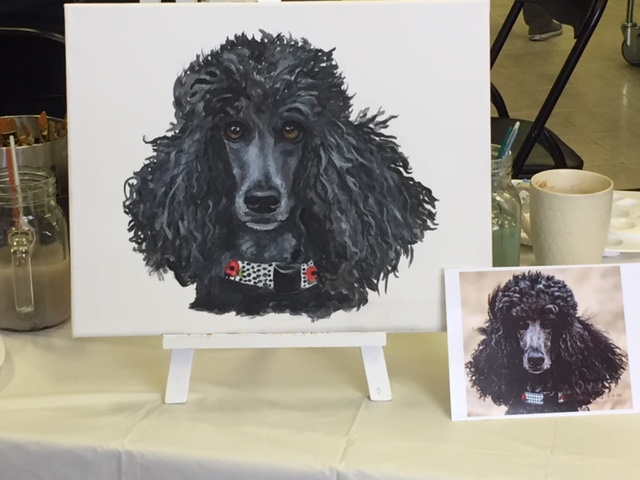 Shannon has been a professional artist, cartoonist, illustrator for over 25 years. She has created dog caricatures and portraits for clients across North America and a few in Europe. Shannon has done artistic work for some large dog companies like, Iams, Purina, Dogs in Canada, and Superdogs, as well as illustrating several children's books. The Holly the Deaf Dalmatian series, The Davy Rule, and a few others.
Shannon started Paint Parties over a year ago as a charity fundraiser and they've taken off! In her 'other life', Shannon is a dog trainer and works at a training school in Burlington, and performs with her dogs in WoofJocks Canine All-Stars.
Check out more of Shannon's work and participant's finished paintings through her Facebook Page and the gallery below!
Registration Info
Saturday March 7th 2020, 1:30pm-5:30pm
Registration deadline: Feb 21st 2020
$80+HST
You'll be provided with a custom portrait of your pet for you to paint, paint and supplies, artistic instruction and light refreshments.
This is a "people-only" event, thanks for leaving pets at home! Refunds or exchanges are not available, double check your schedule prior to registration!
This session is now SOLD OUT!
Join our newsletter for a notification of the next time this event is on the schedule.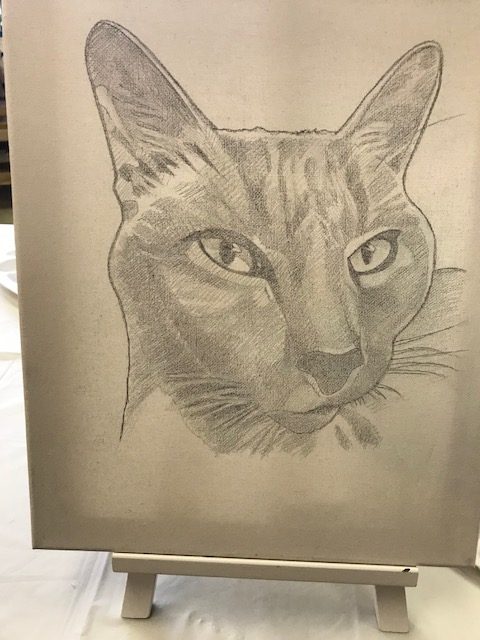 REQUIRED:
Submit the required digital photo(s) of your pet to the office by Feb 21st at the absolute latest. (Preferably at time of registration)
Photos should be in focus, well-lit and close-up. This is the image Shannon will sketch for you to paint!
For a cartoon painting: Send a clear head shot AND full body profile
For a realistic painting: Send ONE clear, close up head shot (do not multiple images).
Looking for tips on how to take a good photo? Check out this Podcast (Drinking from the Toilet with Hannah Branigan).
A Gallery of Past Workshops