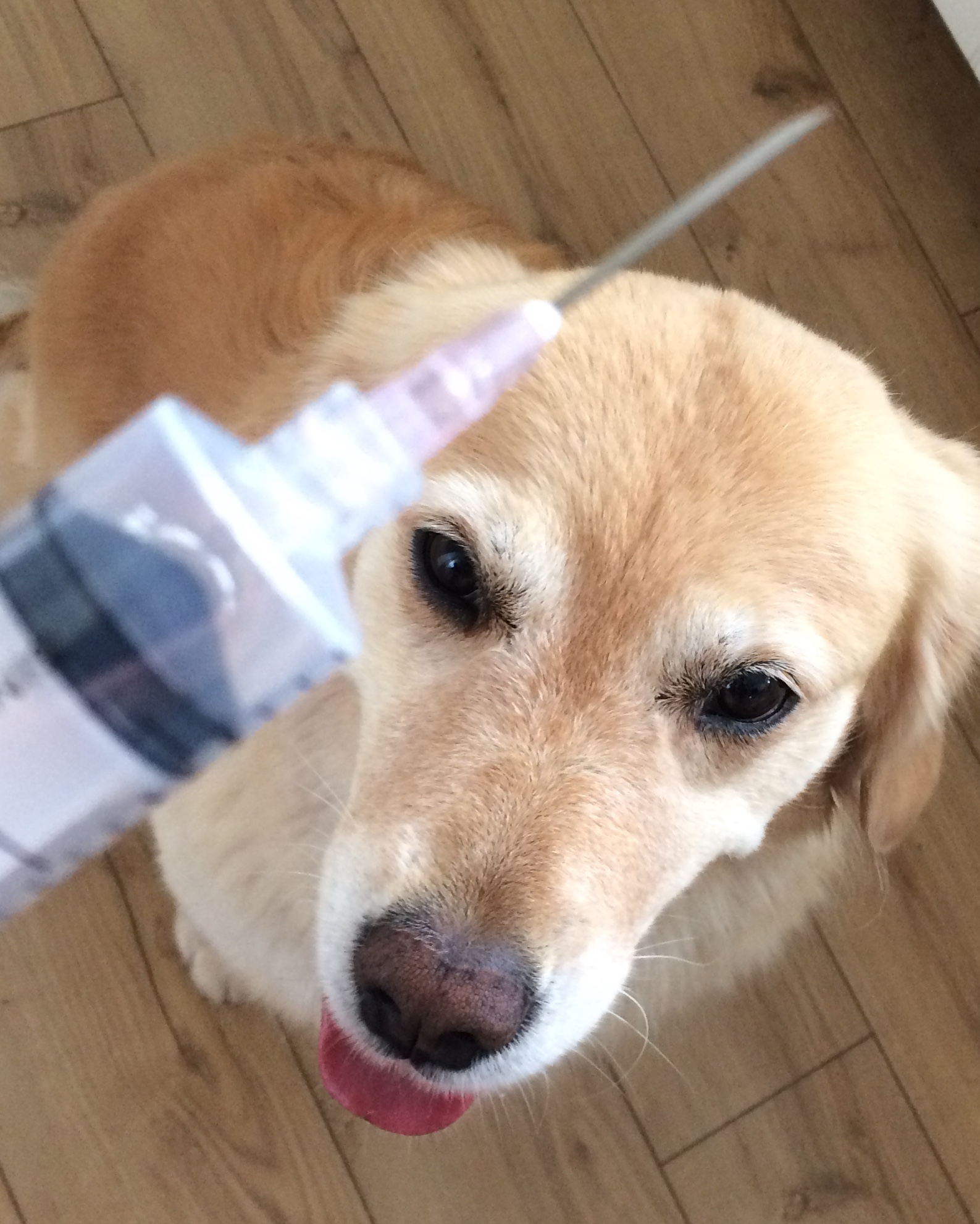 Is your dog terrified of the vet? Won't let you brush him, or cut his nails? Do you have a constant fight over eye drops or ear cleaning?  Can't get that tick off of him without him hiding under the couch? Or maybe you have a puppy and you just want to prevent these common problems?
Did you know that just holding him down to "get it done" can actually make everything worse?! Did you know that you can only "trick" a dog into sitting still so many times before she's "on to you"?
This program will establish a routine where your dog actually chooses to "opt-in" to these procedures so her routine care is no longer a fight. We will also look at management strategies, such as teaching your dog to file her own nails, while investing in strategies for long-term cooperative care.
This is a class for all dogs, because all dogs need to be vetted, groomed, have their nail trimmed, and have medication applied. Perfect for dogs with existing stress, or to prevent these problems in the first place!
Taught by Fear Free Certified Professional trainer through Fear Free Pets (specific to veterinary and husbandry care), also holding Certified Dog Behavior Consultant certification through the IAABC and Certified Professional Dog Trainer certification through the CCPDT.
Requirements
No pre-requisite training is required, however previous experience with positive training is beneficial
Dogs should have a consistent handler(s) attending all classes
Dogs must be able to work in a group class environment, dogs will

not

be visible to each other and will not interact.

Unmanageable reactivity to dogs or people, and frequent/excessive barking cannot be accommodated in this class.

(contact the office for an assessment if you are unsure)
Dogs who bite badly and/or with little provocation will be best served by private training.
Participants must watch the Orientation Webinar.
If your dog does not meet prerequisites, private training is available to you
Pricing and Schedule
This class is not currently on the schedule – join our newsletter for an alert next time it's on the schedule!
Book your spot now!
Contact the office with questions, or book your spot below.