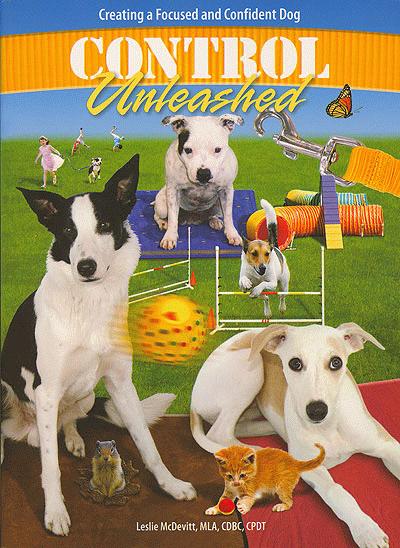 Control Unleashed is a 7-week program developed by Leslie McDevitt to help dogs who are easily aroused, stressed or shut down. The program, originally developed for competitive sport dogs, has been adapted exclusively to meet the needs of dog owners and their pets at Scratch and Sniff Canine Services. Control Unleashed aims to reduce emotional volatility. Other dogs are the primary distraction/trigger we will focus on in this class, but the skills learned have a broad application.
This program benefits dogs who:
Have Big Feelings about people, other dogs and the environment!
Cannot focus or respond to requests while in the presence of distractions
Become overly excited by other dogs in class
Have poor self-control and poor ability to self-regulate
Are worried about the training environment or the presence of other dogs
Seem to "disconnect" from their handler when asked to perform
This program is not geared towards dogs who:
Have bitten a person or dog
Are significantly reactive (bark and lunge) with people/dogs (if you are unsure please contact the office)
Display aggressive behaviours
These issues are welcome in private sessions, please click here for more info.
Program and Enrolment
This class isn't currently on the schedule, sign up for the newsletter and check out our other classes!
** Important information: The first class is a "people-only" Orientation session which is different content than the standard Orientation. There will be a modified start or end time to accommodate the subsequent 60min classes.
Be sure that you are available for every class and complete your homework. In case of unforeseen circumstances (with the exception of the first class, which is mandatory), make-up sessions are offered at a discounted rate of $30/half hour and must be completed the same week as the class that is missed (subject to private session policy). This is required in order to ensure that the class runs smoothly for all students.
Requirements:
This intensive class requires your full commitment. Plan to attend every class.

Dogs must not have a bite history or show truly aggressive behaviours.
Dogs must be friendly/tolerant of people. Contact the office for info.
Some reactivity to dogs can be accommodated in this class.
Dogs and owners must have a strong foundation in positive reinforcement/clicker training.
Young dogs must have received their complete puppy vaccinations and be a minimum of 16 weeks.
For dogs over 6 months – proof of Rabies vaccination by a veterinarian is required.
Do not attend with a dog who is sick, including vomiting, diarrhea, coughing, sneezing, lethargy or fever.
Submitting registration/payment indicates acceptance of the group class policy.
Owners are strongly encouraged to purchase "Control Unleashed" by Leslie McDevitt, available through DogWise.com
Please
contact the office
to register for this class. Students who are new to Scratch and Sniff Canine Services, or who have not been in class for a while, may be required to attend a short assessment.