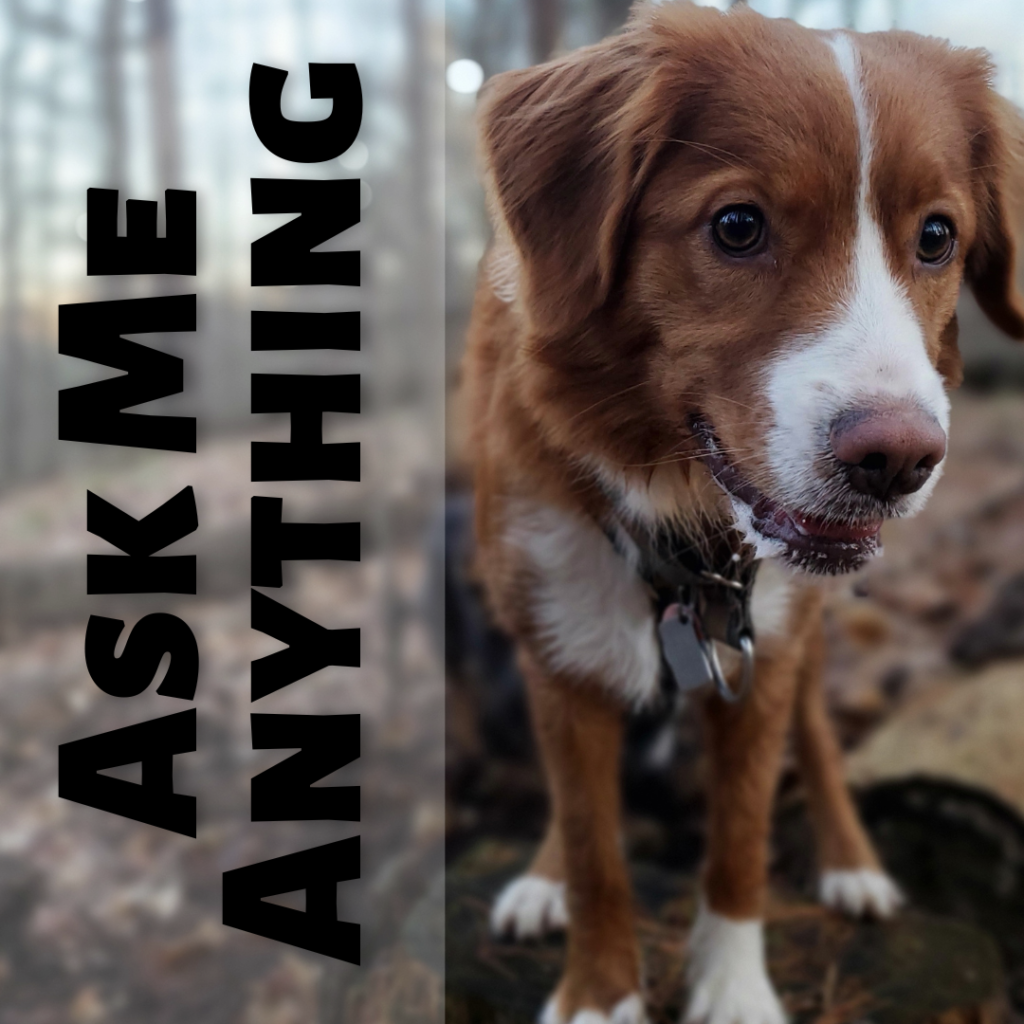 Ask Me Anything! is a social media project that allows dog owners to submit behaviour and training questions and receive reply from a Certified Dog Behaviour Consultant.
Join our Facebook and Instagram pages to find the answers to questions submitted here!
Click the button below to complete the Ask Me Anything! form.